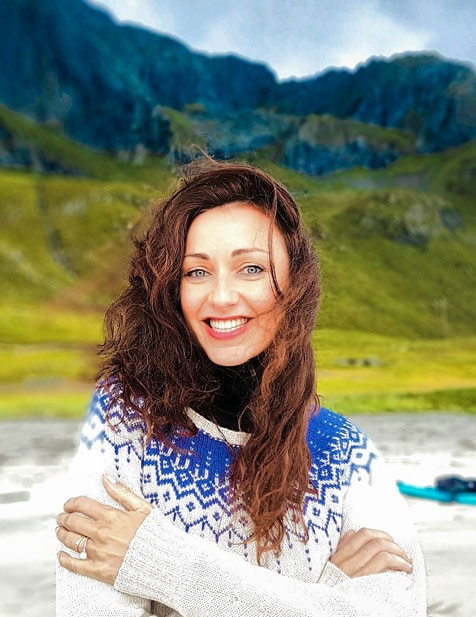 Gosia !
Miłośniczka norweskiej, głęboko zakorzenionej kultury FRILUFTSLIV, czyli aktywnego spędzania czasu wolnego w przyrodzie. Nie jestem typową Polką, bo kocham zimę, śnieg i narty dlatego mieszkam za kołem podbiegunowym, gdzie mogę cieszyć się białym szaleństwem 8 miesięcy w roku, o którym dowiecie się więcej na blogu!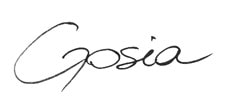 Zdeno !
Człowiek gór, zimowych ekspedycji, miłośnik lodowców i po uszy zakochany w Spitsbergenie. Swoją pasją dzieli się z innymi tworząc filmy i robiąc zdjęcia na ekspedycjach górskich w warunkach arktycznej dziczy. Jego marzenie to żyć friluftsliv na co dzień.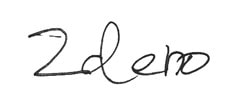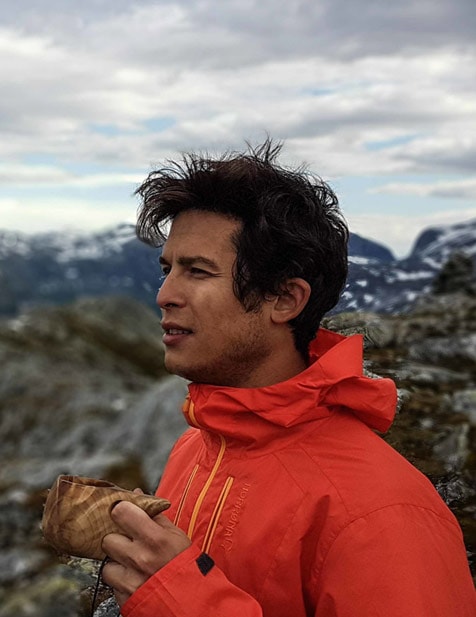 Norwegia
Znajdziesz tu ciekawostki prosto z życia za kołem podbiegunowym w płn. Norwegii, zarówno cenne porady dla nowo przybyłych jak i śmieszne historie z życia w Norwegii.
Lofoty
Planujesz przyjazd do arktycznego archipelagu wysp Lofoten? Potrzebujesz inspiracji, rzetelnych informacji i porad? Zapraszam na wpisy o Lofotach!
Wyprawy
Wyprawy i przygody wypełniają każdą naszą wolną chwilę. Zarówno te zimowe w świetle zorzy polarnej na biegówkach, skialpy czy biwakowanie na plaży podczas dni polarnych i słońca północnego
Ekologia
Jak podróżować i odkrywać naturę jednocześnie jej nie szkodząc? Jak być świadomym turystą odwiedzając odległe zakątki Północy? Dowiesz się tu jak żyć bardziej świadomie i ekologicznie.
Przewodnik
Odkrywanie północnej Norwegii to nasza pasja, a dzielenie się naszą wieloletnią wiedzą z czytelnikami to sama przyjemność
Bodø
Co, gdzie jak i kiedy będąc w Bodø? Wszystko o arktycznym mieście północnego słońca w którym mieszkamy!
Oops...
Response code is 429. Body: <!DOCTYPE html> <html lang="en" class="no-js not-logged-in "> <head> <meta charset="utf-8"> <meta http-equiv="X-UA-Compatible" content="IE=edge"> <title> Page Not Found • Instagram </title> <meta name="robots" content="noimageindex, noarchive"> <meta name="apple-mobile-web-app-status-bar-style" content="default"> <meta name="mobile-web-app-capable" content="yes"> <meta name="theme-color" content="#ffffff"> <meta id="viewport" name="viewport" content="width=device-width, initial-scale=1, minimum-scale=1, maximum-scale=1, viewport-fit=cover"> <link rel="manifest" href="/data/manifest.json"> <script type="text/javascript"> (function() { var docElement = document.documentElement; var classRE = new RegExp('(^|\\s)no-js(\\s|$)'); var className = docElement.className; docElement.className = className.replace(classRE, '$1js$2'); })(); </script> <script type="text/javascript"> (function() { if ('PerformanceObserver' in window && 'PerformancePaintTiming' in window) { window.__bufferedPerformance = []; var ob = new PerformanceObserver(function(e) { window.__bufferedPerformance.push.apply(window.__bufferedPerformance,e.getEntries()); }); ob.observe({entryTypes:['paint']}); } window.__bufferedErrors = []; window.onerror = function(message, url, line, column, error) { window.__bufferedErrors.push({ message: message, url: url, line: line, column: column, error: error }); return false; }; window.__initialData = { pending: true, waiting: [] }; function asyncFetchSharedData(extra) { var sharedDataReq = new XMLHttpRequest(); sharedDataReq.onreadystatechange = function() { if (sharedDataReq.readyState === 4) { if(sharedDataReq.status === 200){ var sharedData = JSON.parse(sharedDataReq.responseText); window.__initialDataLoaded(sharedData, extra); } } } sharedDataReq.open('GET', '/data/shared_data/', true); sharedDataReq.send(null); } function notifyLoaded(item, data) { item.pending = false; item.data = data; for (var i = 0;i < item.waiting.length; ++i) { item.waiting[i].resolve(item.data); } item.waiting = []; } function notifyError(item, msg) { item.pending = false; item.error = new Error(msg); for (var i = 0;i < item.waiting.length; ++i) { item.waiting[i].reject(item.error); } item.waiting = []; } window.__initialDataLoaded = function(initialData, extraData) { if (extraData) { for (var key in extraData) { initialData[key] = extraData[key]; } } notifyLoaded(window.__initialData, initialData); }; window.__initialDataError = function(msg) { notifyError(window.__initialData, msg); }; window.__additionalData = {}; window.__pendingAdditionalData = function(paths) { for (var i = 0;i < paths.length; ++i) { window.__additionalData[paths[i]] = { pending: true, waiting: [] }; } }; window.__additionalDataLoaded = function(path, data) { if (path in window.__additionalData) { notifyLoaded(window.__additionalData[path], data); } else { console.error('Unexpected additional data loaded "' + path + '"'); } }; window.__additionalDataError = function(path, msg) { if (path in window.__additionalData) { notifyError(window.__additionalData[path], msg); } else { console.error('Unexpected additional data encountered an error "' + path + '": ' + msg); } }; })(); </script><script type="text/javascript"> /* Copyright 2018 Google Inc. All Rights Reserved. Licensed under the Apache License, Version 2.0 (the "License"); you may not use this file except in compliance with the License. You may obtain a copy of the License at http://www.apache.org/licenses/LICENSE-2.0 Unless required by applicable law or agreed to in writing, software distributed under the License is distributed on an "AS IS" BASIS, WITHOUT WARRANTIES OR CONDITIONS OF ANY KIND, either express or implied. See the License for the specific language governing permissions and limitations under the License. */ (function(){function g(a,c){b||(b=a,f=c,h.forEach(function(a){removeEventListener(a,l,e)}),m())}function m(){b&&f&&0<d.length&&(d.forEach(function(a){a(b,f)}),d=[])}function n(a,c){function k(){g(a,c);d()}function b(){d()}function d(){removeEventListener("pointerup",k,e);removeEventListener("pointercancel",b,e)}addEventListener("pointerup",k,e);addEventListener("pointercancel",b,e)}function l(a){if(a.cancelable){var c=performance.now(),b=a.timeStamp;b>c&&(c=+new Date);c-=b;"pointerdown"==a.type?n(c, a):g(c,a)}}var e={passive:!0,capture:!0},h=["click","mousedown","keydown","touchstart","pointerdown"],b,f,d=[];h.forEach(function(a){addEventListener(a,l,e)});window.perfMetrics=window.perfMetrics||{};window.perfMetrics.onFirstInputDelay=function(a){d.push(a);m()}})(); </script> <link rel="apple-touch-icon-precomposed" sizes="76x76" href="/static/images/ico/apple-touch-icon-76x76-precomposed.png/666282be8229.png"> <link rel="apple-touch-icon-precomposed" sizes="120x120" href="/static/images/ico/apple-touch-icon-120x120-precomposed.png/8a5bd3f267b1.png"> <link rel="apple-touch-icon-precomposed" sizes="152x152" href="/static/images/ico/apple-touch-icon-152x152-precomposed.png/68193576ffc5.png"> <link rel="apple-touch-icon-precomposed" sizes="167x167" href="/static/images/ico/apple-touch-icon-167x167-precomposed.png/4985e31c9100.png"> <link rel="apple-touch-icon-precomposed" sizes="180x180" href="/static/images/ico/apple-touch-icon-180x180-precomposed.png/c06fdb2357bd.png"> <link rel="icon" sizes="192x192" href="/static/images/ico/favicon-192.png/68d99ba29cc8.png"> <link rel="mask-icon" href="/static/images/ico/favicon.svg/fc72dd4bfde8.svg" color="#262626"> <link rel="shortcut icon" type="image/x-icon" href="/static/images/ico/favicon.ico/36b3ee2d91ed.ico"> <style type="text/css">/* @generated * DO NOT CHANGE THIS FILE. Instead, modify the non-build version of "main.css" * then run "yolo css" */ body{-webkit-font-smoothing:antialiased;background-color:#fafafa;font-family:-apple-system,BlinkMacSystemFont,"Segoe UI",Roboto,Helvetica,Arial,sans-serif;margin:0}.client-root{font-size:14px}a{text-decoration:none}.-cx-PRIVATE-Page__body__,.-cx-PRIVATE-Page__main__,.-cx-PRIVATE-Page__root__{display:-webkit-box;display:-webkit-flex;display:-ms-flexbox;display:flex;-webkit-box-orient:vertical;-webkit-box-direction:normal;-webkit-flex-direction:column;-ms-flex-direction:column;flex-direction:column}.-cx-PRIVATE-Page__root__{height:100vh}.-cx-PRIVATE-Page__body__,.-cx-PRIVATE-Page__main__{-webkit-box-flex:1;-webkit-flex:1 0 auto;-ms-flex:1 0 auto;flex:1 0 auto}.-cx-PRIVATE-Page__main__{margin-top:137px;position:relative}@media screen and (max-width:990px){.-cx-PRIVATE-Page__main__{display:block;margin-top:0}}.-cx-PRIVATE-NavBar__root__{background-color:#fff;border-bottom:1px solid #efefef;height:77px;position:fixed;top:0;width:100%;z-index:100}.-cx-PRIVATE-NavBar__profilePic__{display:none}.-cx-PRIVATE-NavBar__username__{color:#003569;display:inline!important;float:right;font-weight:400;margin-right:2px;margin-top:12px}.-cx-PRIVATE-NavBar__signIn__{display:inline-block;float:right;margin-right:2px;margin-top:12px}.-cx-PRIVATE-NavBar__signInText__{color:#003569;font-weight:400}.-cx-PRIVATE-NavBar__logo__{background-image:url(/static/images/branding/logoWhiteoutLockup.png/3a62b1a95da3.png);background-size:100%;height:35px;left:16px;position:absolute;text-indent:-9999em;top:6px;width:176px}.-cx-PRIVATE-NavBar__logo__ a{display:block;height:100%;width:100%}@media screen and (-webkit-min-device-pixel-ratio:1.5),screen and (min-resolution:1.5dppx){.-cx-PRIVATE-NavBar__logo__{background-image:url(/static/images/branding/logoWhiteoutLockup@2x.png/43608c988939.png)}}.-cx-PRIVATE-NavBar__logoGroup__{left:16px;position:absolute;top:6px}.-cx-PRIVATE-NavBar__logoGroup__ .-cx-PRIVATE-NavBar__logo__{position:static}.-cx-PRIVATE-NavBar__wrapper__{margin:0 auto;max-width:1026px;padding:0 16px;position:relative}.-cx-PRIVATE-NavBar__topBarActions__,.-cx-PRIVATE-SidebarLayout__content__ li{list-style:none}.-cx-PRIVATE-NavBar__dropdown__,.-cx-PRIVATE-NavBar__topBarLeft__,.-cx-PRIVATE-SidebarLayout__content__ .separator,.-cx-PRIVATE-SidebarLayout__content__ .subtitle{display:none}.-cx-PRIVATE-SidebarLayout__content__{border-right:1px solid #efefef;height:100%;width:220px}.-cx-PRIVATE-SidebarLayout__content__ ul{margin:0;padding:0}@media screen and (max-width:990px){.-cx-PRIVATE-SidebarLayout__content__{margin:0 px;border:0;width:100%}.-cx-PRIVATE-SidebarLayout__content__ ul{display:none}}.-cx-PRIVATE-SidebarLayout__root__{-webkit-box-sizing:border-box;box-sizing:border-box;height:100%;pointer-events:none;position:absolute;width:100%;z-index:1}@media screen and (max-width:990px){.-cx-PRIVATE-SidebarLayout__root__{height:auto;padding-bottom:0;padding-top:78px;position:static}}.-cx-PRIVATE-SidebarLayout__contentWrapper__,.-cx-PRIVATE-SidebarLayout__navWrapper__{-webkit-box-flex:1;-webkit-flex:1 0 auto;-ms-flex:1 0 auto;flex:1 0 auto;margin:0 auto;position:relative;width:992px}@media screen and (min-width:991px){.-cx-PRIVATE-SidebarLayout__navWrapper__{height:100%}}@media screen and (max-width:990px){.-cx-PRIVATE-SidebarLayout__navWrapper__{-webkit-box-sizing:border-box;box-sizing:border-box;display:inline-block;height:auto;min-height:0;padding:0;width:100%}}.-cx-PRIVATE-SidebarLayout__nav__{float:left;height:100%;padding-right:0;pointer-events:initial;width:256px}@media screen and (max-width:990px){.-cx-PRIVATE-SidebarLayout__nav__{float:none;display:block;margin:0!important;background:0 0;border:0;width:100%}}.-cx-PRIVATE-SidebarLayout__contentWrapper__{background-color:#fff;border:1px solid #efefef;-webkit-box-sizing:border-box;box-sizing:border-box;padding:0 16px 20px}@media screen and (min-width:991px){.-cx-PRIVATE-SidebarLayout__contentWrapper__{border:1px solid #efefef;border-radius:3px}}@media screen and (max-width:990px){.-cx-PRIVATE-SidebarLayout__contentWrapper__{width:100%;-webkit-box-sizing:border-box;box-sizing:border-box}.-cx-PRIVATE-SidebarLayout__pageContent__ .-cx-PRIVATE-SidebarLayout__contentWrapper__{padding:0 10px}}.-cx-PRIVATE-SidebarLayout__pageContent__{color:#262626;margin-left:205px;padding:30px 50px}@media screen and (max-width:990px){.-cx-PRIVATE-SidebarLayout__pageContent__{margin-left:0;margin-right:0;padding:20px 0}}.-cx-PRIVATE-SidebarLayout__pageContent__>:first-child{margin-top:0}.-cx-PRIVATE-SidebarLayout__pageContent__ a{color:#003569}.-cx-PRIVATE-SidebarLayout__pageContent__ h1{font-size:32px;font-weight:400;margin-bottom:20px;margin-top:28px}.-cx-PRIVATE-SidebarLayout__pageContent__ h2{font-size:24px;font-weight:400;margin-bottom:12px;margin-top:28px}.-cx-PRIVATE-SidebarLayout__pageContent__ h3{font-weight:600;margin-bottom:12px;margin-top:28px}.-cx-PRIVATE-SidebarLayout__pageContent__ li{padding-left:8px}.-cx-PRIVATE-SidebarLayout__pageContent__ li:not(:first-child){margin-top:8px}.-cx-PRIVATE-SidebarLayout__pageContent__ pre{white-space:pre-wrap}.-cx-PRIVATE-Navigation__header__{color:#999;font-size:16px;font-weight:initial;margin:0;padding:16px;text-transform:uppercase}@media screen and (max-width:990px){.-cx-PRIVATE-Navigation__header__:first-child{display:block}.-cx-PRIVATE-Navigation__header__:not(:first-child){display:none}.-cx-PRIVATE-Navigation__header__ i{float:left;width:22px;height:18px;margin-right:8px;margin-left:10px;background:url(/static/images/glyphs/disclosure-down@2x.png/9ae8409fbb3a.png) no-repeat center;background-size:14px 14px}.-cx-PRIVATE-SidebarLayout__content__.active .-cx-PRIVATE-Navigation__header__ i{-webkit-transform:rotate(180deg);transform:rotate(180deg)}}.-cx-PRIVATE-Navigation__navLink__,.-cx-PRIVATE-Navigation__navLink__:active,.-cx-PRIVATE-Navigation__navLink__:hover,.-cx-PRIVATE-Navigation__navLink__:visited{border-left:2px solid transparent;-webkit-box-sizing:border-box;box-sizing:border-box;color:#262626;font-size:16px;display:block;padding:16px 16px 16px 30px;width:100%}.-cx-PRIVATE-Navigation__navLink__:hover{border-left-color:#dbdbdb}.-cx-PRIVATE-Navigation__active__ .-cx-PRIVATE-Navigation__navLink__{border-left-color:#262626;font-weight:600}.-cx-PRIVATE-Footer__root__{font-size:12px;height:77px}.-cx-PRIVATE-Footer__copyright__{color:#262626;display:inline-block;float:right;font-weight:600;margin-top:20px;text-transform:uppercase}.-cx-PRIVATE-Footer__nav__{display:inline-block}@media screen and (max-width:990px){.-cx-PRIVATE-Footer__copyright__{text-align:center;width:100%}}.-cx-PRIVATE-Footer__navItems__{margin:20px 0;padding:0;text-align:center}.-cx-PRIVATE-Footer__navItems__ li{display:inline-block;list-style:none}.-cx-PRIVATE-Footer__navItems__ li:not(:first-child){margin-left:15px}.-cx-PRIVATE-Footer__navItems__ a,.-cx-PRIVATE-Footer__navItems__ a:active,.-cx-PRIVATE-Footer__navItems__ a:focus,.-cx-PRIVATE-Footer__navItems__ a:hover,.-cx-PRIVATE-Footer__navItems__ a:visited{color:#003569;font-weight:600;text-transform:uppercase}.-cx-PRIVATE-Footer__wrapper__{margin-left:auto;margin-right:auto;max-width:1026px;padding:0 20px}.-cx-PRIVATE-ErrorPage__errorContainer__{text-align:center}@media (max-width:990px){.-cx-PRIVATE-ErrorPage__errorContainer__{padding:100px 40px 0}}.-cx-PRIVATE-ErrorPage__errorContainer__ a,.-cx-PRIVATE-ErrorPage__errorContainer__ a:visited{color:#003569}.-cx-PRIVATE-Linkshim__followLink__{background-color:#fff;color:#3897f0;border:1px solid #3897f0;border-radius:3px;display:inline-block;-webkit-box-sizing:border-box;box-sizing:border-box;text-align:center;padding:8px;font:inherit;font-weight:700;width:90%}@media (min-width:736px){.-cx-PRIVATE-Linkshim__followLink__{width:10%}}.-cx-PRIVATE-Linkshim__followLink__:active{opacity:.5}.-cx-PRIVATE-Linkshim__followLink__:focus{color:#1372cc;border:1px solid #1372cc}.-cx-PRIVATE-GatedContentPage__userAvatarContainer__{height:70px;text-align:center}.-cx-PRIVATE-GatedContentPage__userAvatar__{border-radius:50%;height:100%;width:auto}</style> <script type="text/javascript" src="/static/scripts/jquery.js/a4e77326039e.js" crossorigin="anonymous"></script> <script type="text/javascript" src="/static/scripts/bluebar.js/203583927eba.js" crossorigin="anonymous"></script> </head> <body class=" p-error dialog-404" style=""> <div class="root -cx-PRIVATE-Page__root -cx-PRIVATE-Page__root__"> <div class="page -cx-PRIVATE-Page__body -cx-PRIVATE-Page__body__"> <header class="top-bar top-bar-new -cx-PRIVATE-NavBar__root -cx-PRIVATE-NavBar__root__"> <div class="top-bar-wrapper -cx-PRIVATE-NavBar__wrapper -cx-PRIVATE-NavBar__wrapper__"> <div class="logo -cx-PRIVATE-NavBar__logo -cx-PRIVATE-NavBar__logo__"><a href="/">Instagram</a></div> <div class="top-bar-left -cx-PRIVATE-NavBar__topBarLeft -cx-PRIVATE-NavBar__topBarLeft__"> <ul class="top-bar-actions"> <li> <a class="top-bar-home" href="/" label=Home><i></i></a> </li> </ul> </div> <div class="top-bar-right account-state" id="top_bar_right"> <ul class="top-bar-actions -cx-PRIVATE-NavBar__topBarActions -cx-PRIVATE-NavBar__topBarActions__"> <li id="link_profile" class="link-signin -cx-PRIVATE-NavBar__signIn -cx-PRIVATE-NavBar__signIn__"> <a href="/accounts/login/" class="loginLink"> <i></i> <strong class="-cx-PRIVATE-NavBar__signInText -cx-PRIVATE-NavBar__signInText__">Log in</strong> </a> </li> </ul> </div> </div> </header> <!-- .top-bar --> <div class="main -cx-PRIVATE-Page__main -cx-PRIVATE-Page__main__"> <div class="error-container -cx-PRIVATE-ErrorPage__errorContainer -cx-PRIVATE-ErrorPage__errorContainer__"> <h2>Error</h2> <p>Please wait a few minutes before you try again.</p> </div> </div> <!-- .main --> </div> <!-- .page --> <footer class="page-footer -cx-PRIVATE-Footer__root -cx-PRIVATE-Footer__root__" role="contentinfo"> <div class="wrapper -cx-PRIVATE-Footer__wrapper -cx-PRIVATE-Footer__wrapper__"> <nav class="-cx-PRIVATE-Footer__nav -cx-PRIVATE-Footer__nav__"> <ul class="-cx-PRIVATE-Footer__navItems -cx-PRIVATE-Footer__navItems__"> <li><a href="/about/us/">About us</a></li> <li><a href="https://help.instagram.com/">Support</a></li> <li><a href="https://about.instagram.com/blog/">Press</a></li> <li><a href="/developer/">API</a></li> <li><a href="https://about.instagram.com/about-us/careers">Jobs</a></li> <li><a href="/legal/privacy/">Privacy</a></li> <li><a href="/legal/terms/"> Terms </a></li> </ul> </nav> <p class="copyright -cx-PRIVATE-Footer__copyright -cx-PRIVATE-Footer__copyright__">© 2021 Instagram</p> </div> </footer> <div id="reactModalMountPoint"></div> </div> <!-- .root --> <script type="text/javascript"> (function(){ function normalizeError(err) { var errorInfo = err.error || {}; var getConfigProp = function(propName, defaultValueIfNotTruthy) { var propValue = window._sharedData && window._sharedData[propName]; return propValue ? propValue : defaultValueIfNotTruthy; }; var windowUrl = window.location.href; var errUrl = err.url || windowUrl; return { line: err.line || errorInfo.message || 0, column: err.column || 0, name: 'InitError', message: err.message || errorInfo.message || '', script: errorInfo.script || '', stack: errorInfo.stackTrace || errorInfo.stack || '', timestamp: Date.now(), ref: windowUrl.indexOf('direct') >= 0 ? 'direct' : windowUrl, deployment_stage: getConfigProp('deployment_stage', ''), frontend_env: getConfigProp('frontend_env', 'prod'), rollout_hash: getConfigProp('rollout_hash', ''), is_prerelease: window.__PRERELEASE__ || false, bundle_variant: getConfigProp('bundle_variant', null), request_url: errUrl.indexOf('direct') >= 0 ? 'direct' : errUrl, response_status_code: errorInfo.statusCode || 0 } } window.addEventListener('load', function(){ if (window.__bufferedErrors && window.__bufferedErrors.length) { if (window.caches && window.caches.keys && window.caches.delete) { window.caches.keys().then(function(keys) { keys.forEach(function(key) { window.caches.delete(key) }) }) } window.__bufferedErrors.map(function(error) { return normalizeError(error) }).forEach(function(normalizedError) { var request = new XMLHttpRequest(); request.open('POST', '/client_error/', true); request.setRequestHeader('Content-Type', 'application/json; charset=utf-8'); request.send(JSON.stringify(normalizedError)); }) } }) }()); </script> </body> </html> Something went wrong. Please report issue.
 a na YouTube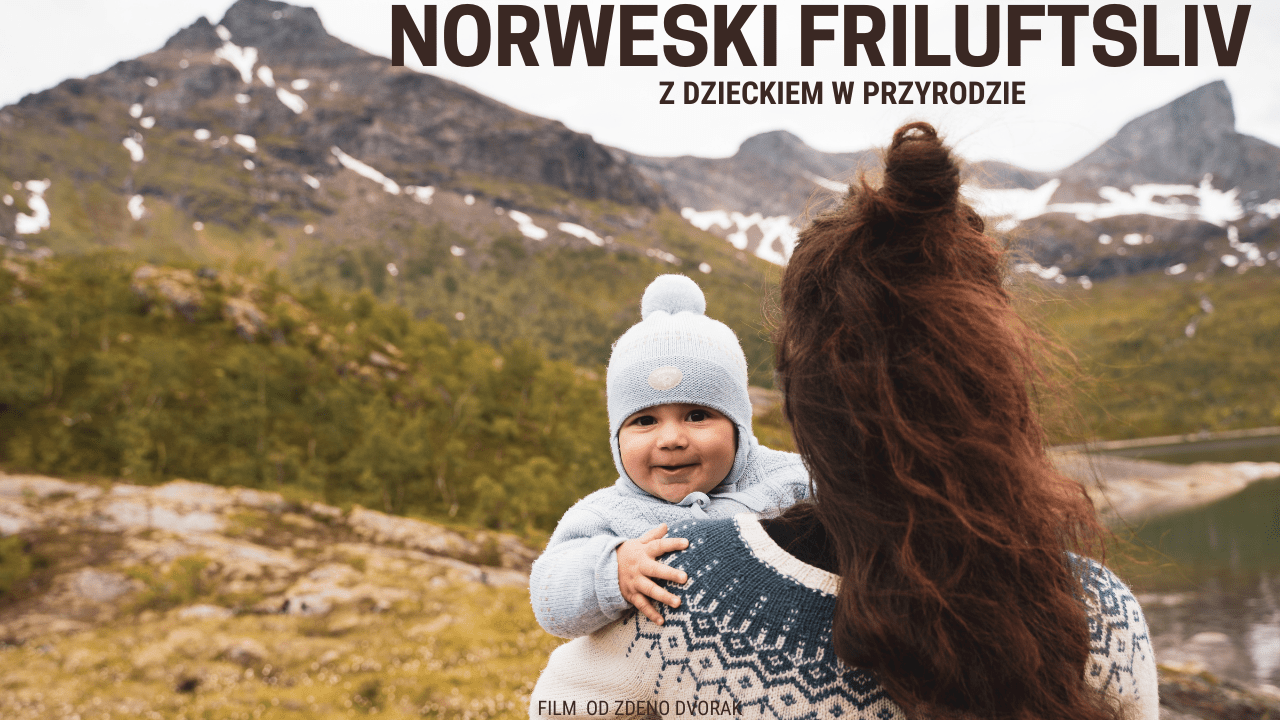 FILM "Norweski friluftsliv. Z dzieckiem w przyrodzie"

Blogu top 6
a na
Czytaj dalej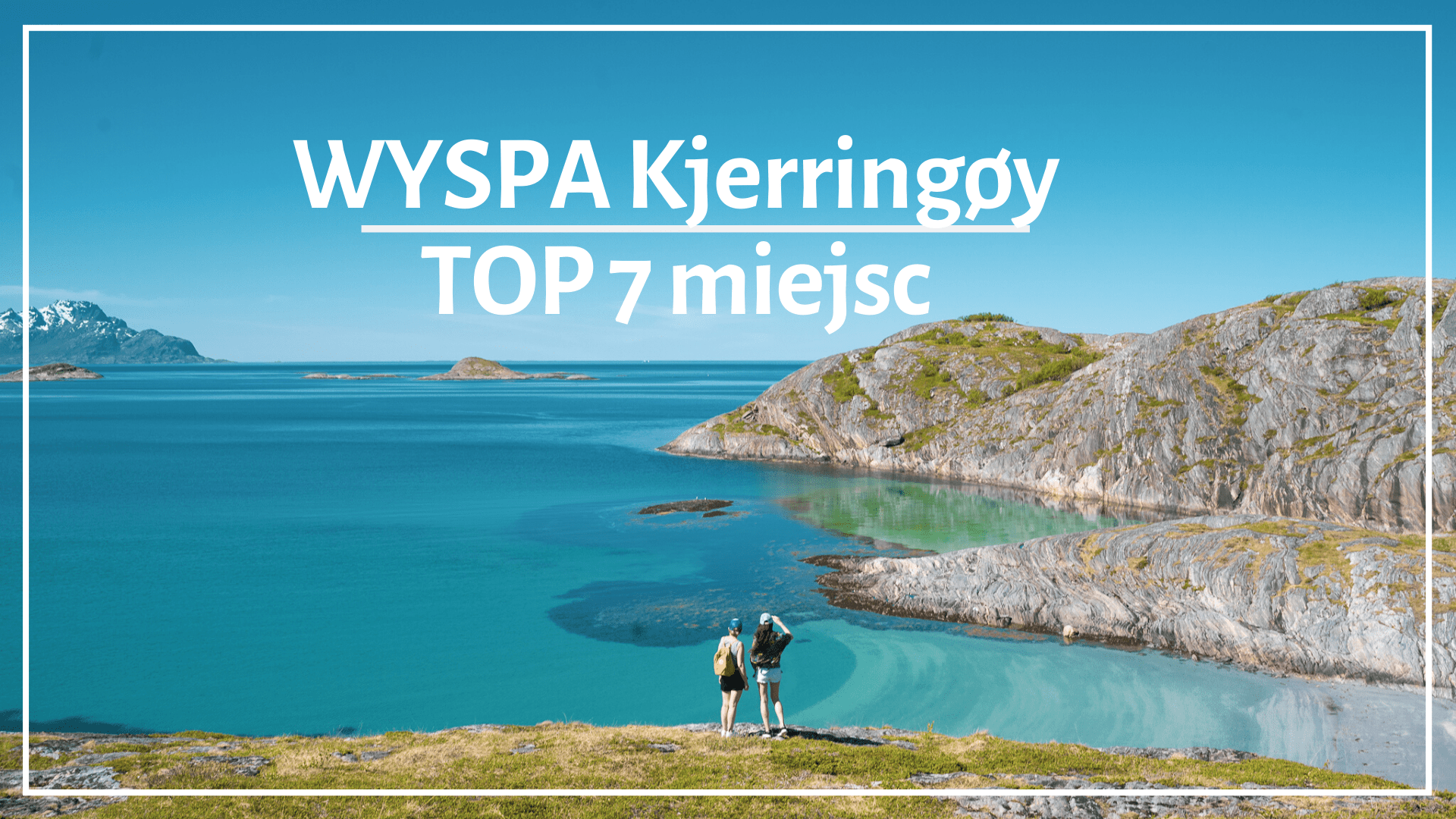 TOP 7 – Wyspa Kjerringøy

Blogu top 6
a na
Czytaj dalej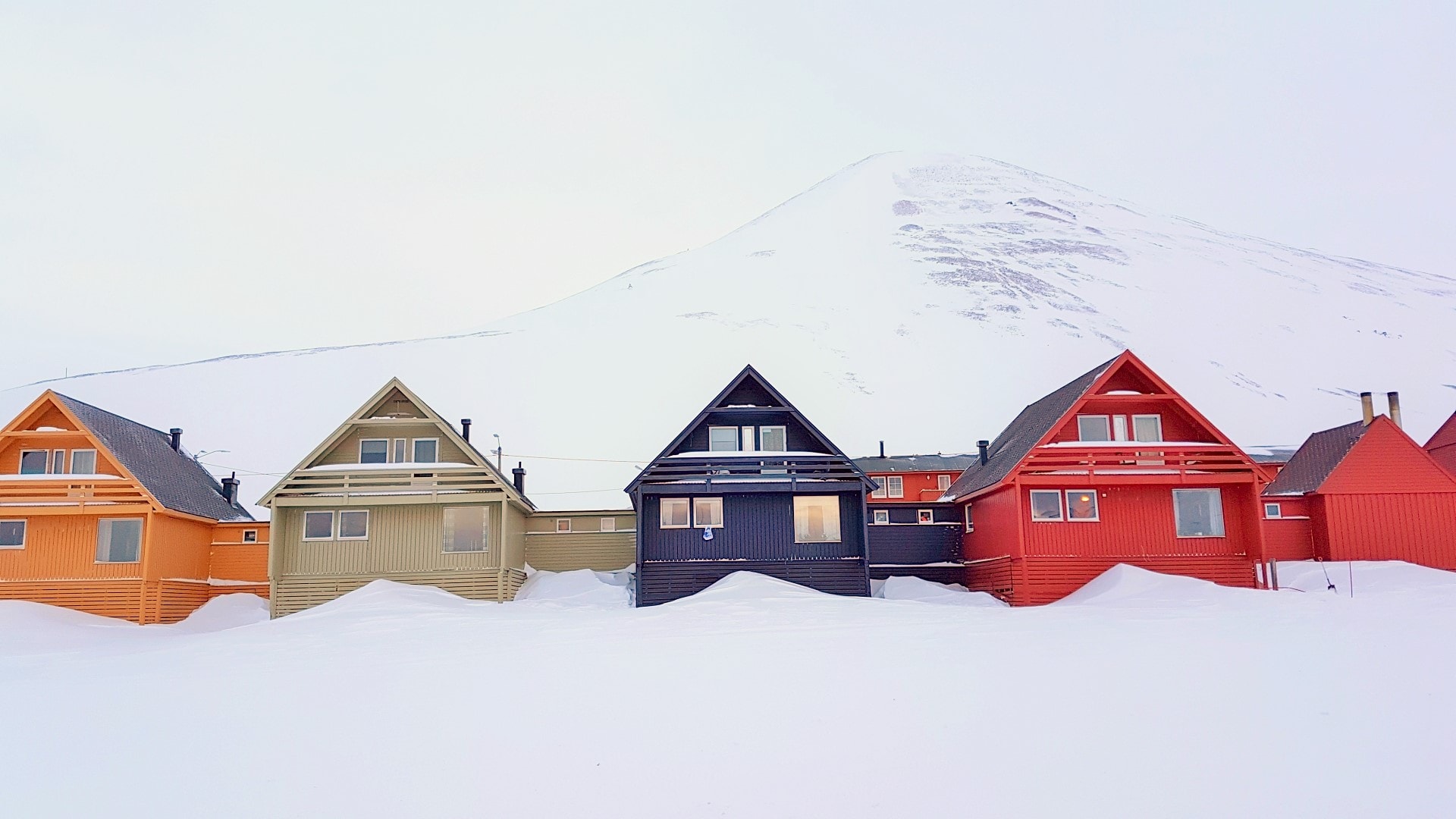 SVALBARD- norweska prowincja w Arktyce

Blogu top 6
a na
Czytaj dalej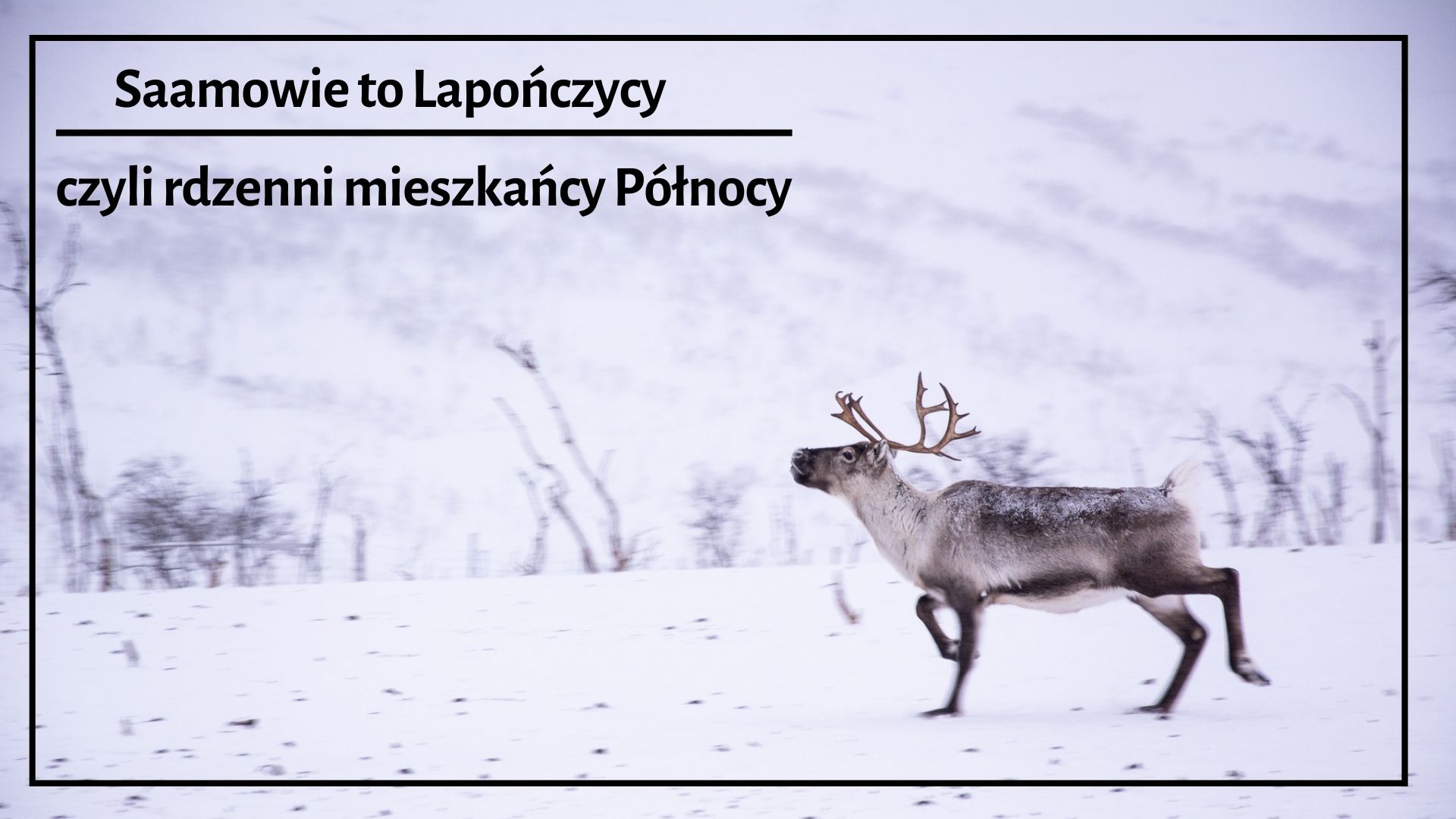 Saamowie to Lapończycy- czyli rdzenni mieszkańcy Północy

Blogu top 6
a na
Czytaj dalej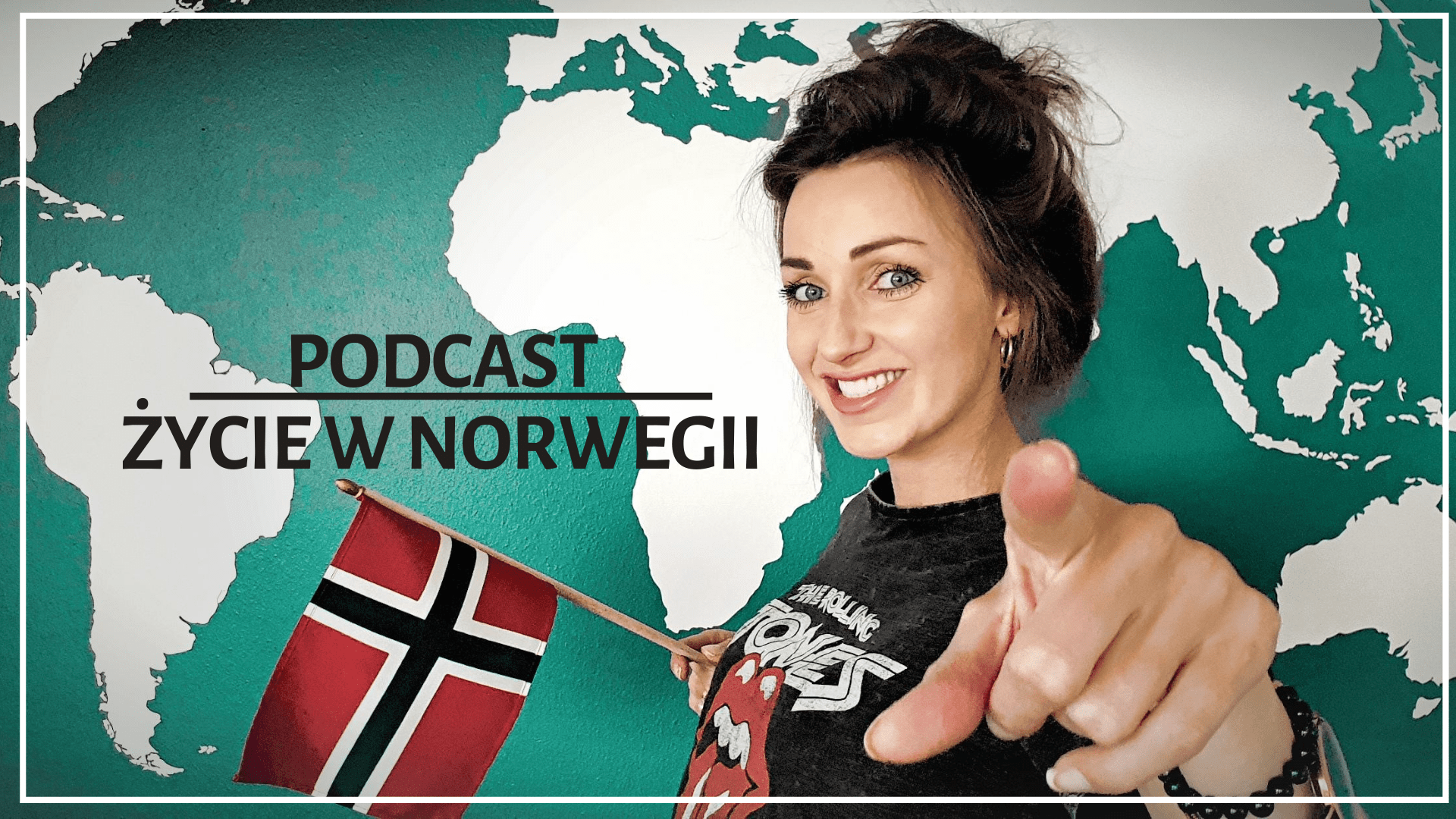 PODCAST ŻYCIE W NORWEGII

Blogu top 6
a na
Czytaj dalej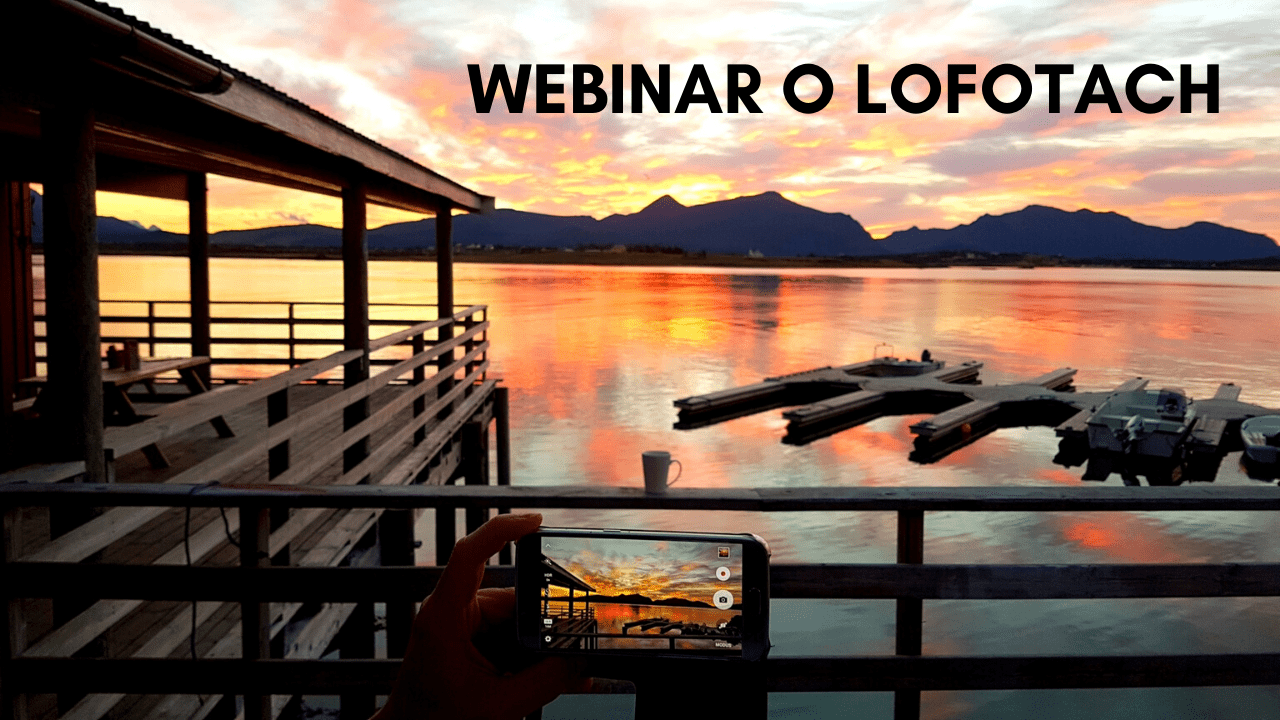 WEBINAR: Jak zaplanować wyjazd na LOFOTY?

Blogu top 6
a na
Czytaj dalej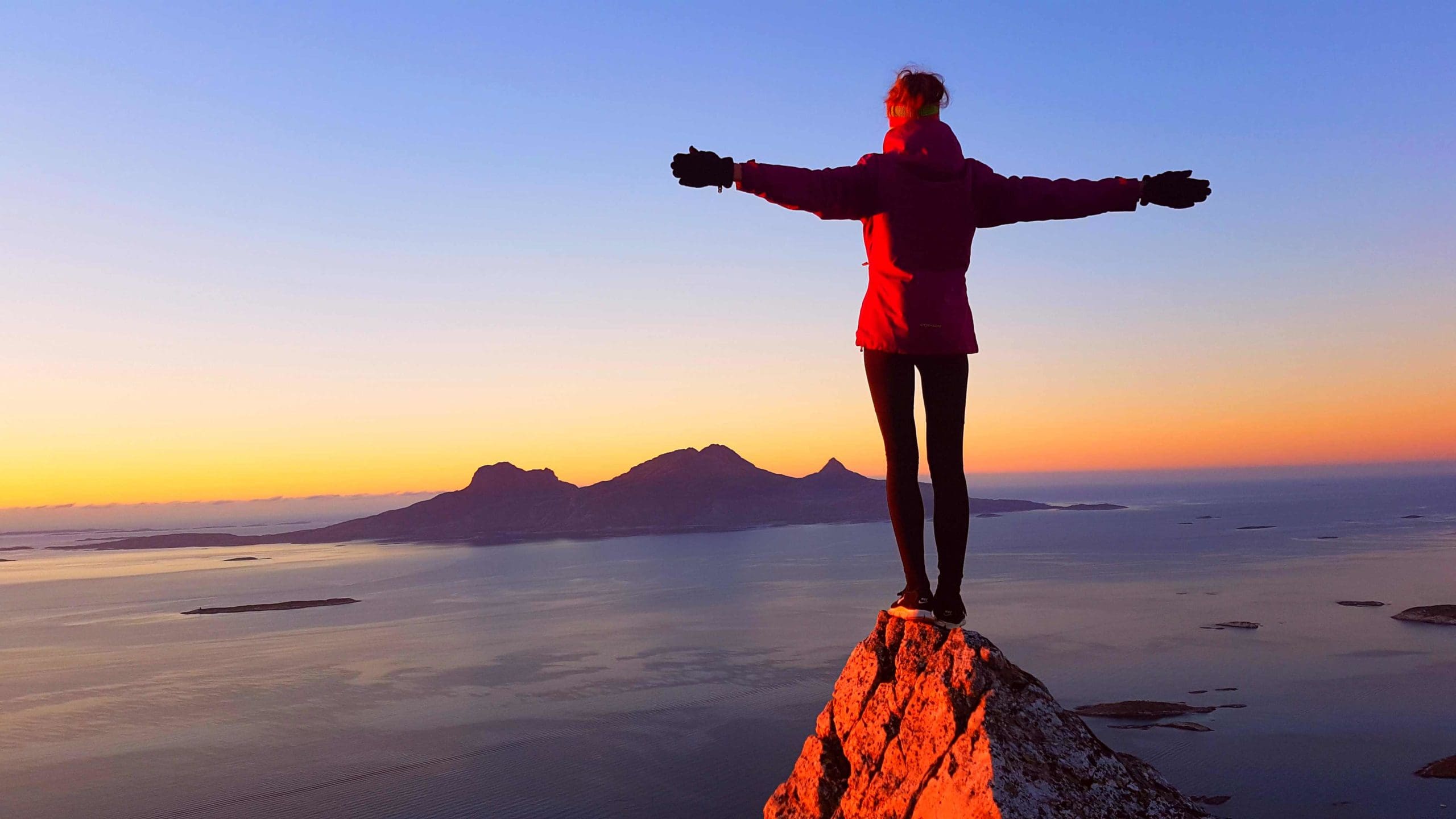 Top 10 miejsc, które koniecznie musisz zobaczyć w północnej Norwegii!

Blogu top 6
a na
Czytaj dalej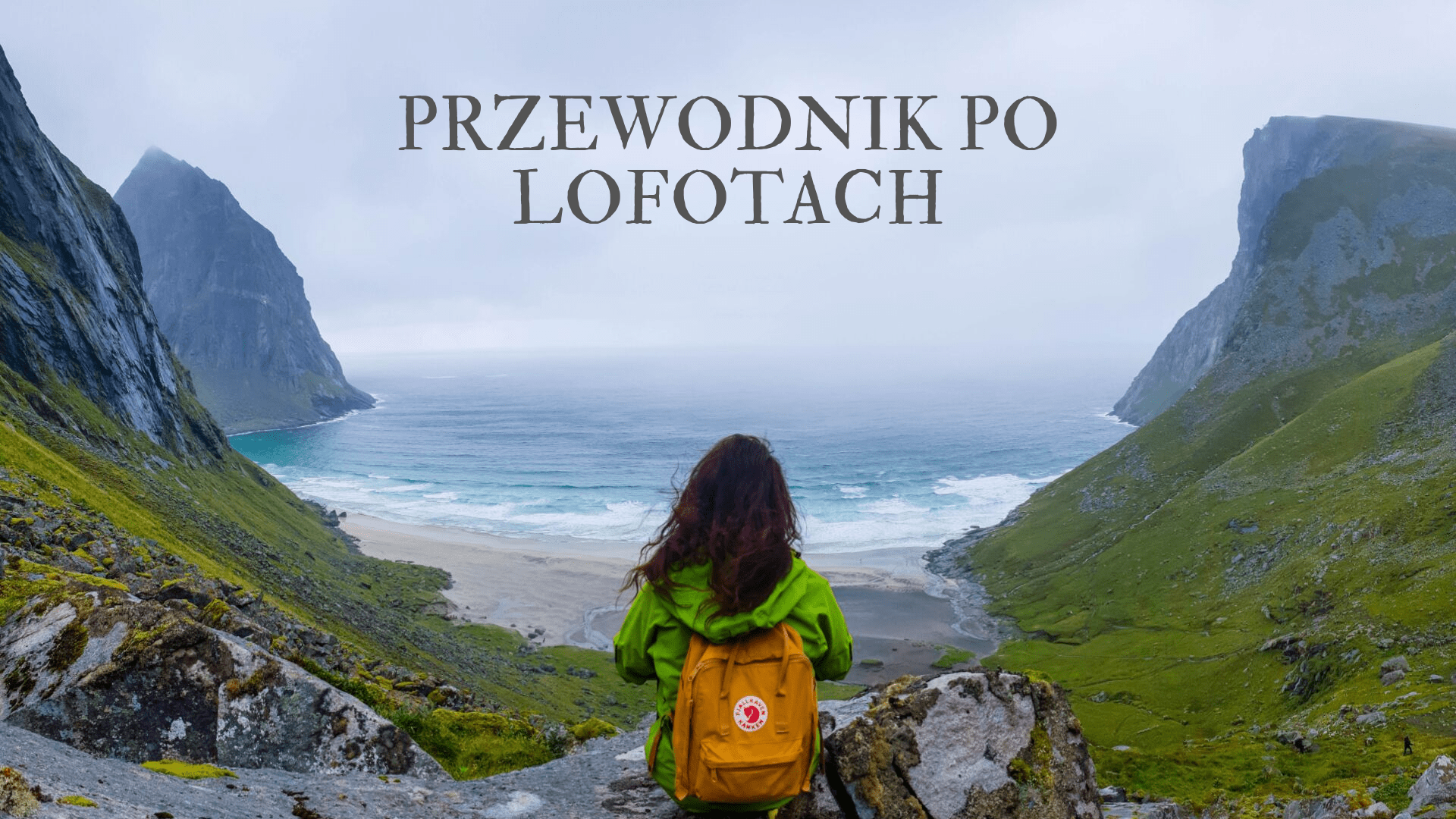 Przewodnik po LOFOTACH - Co musisz wiedzieć?

Blogu top 6
a na
Czytaj dalej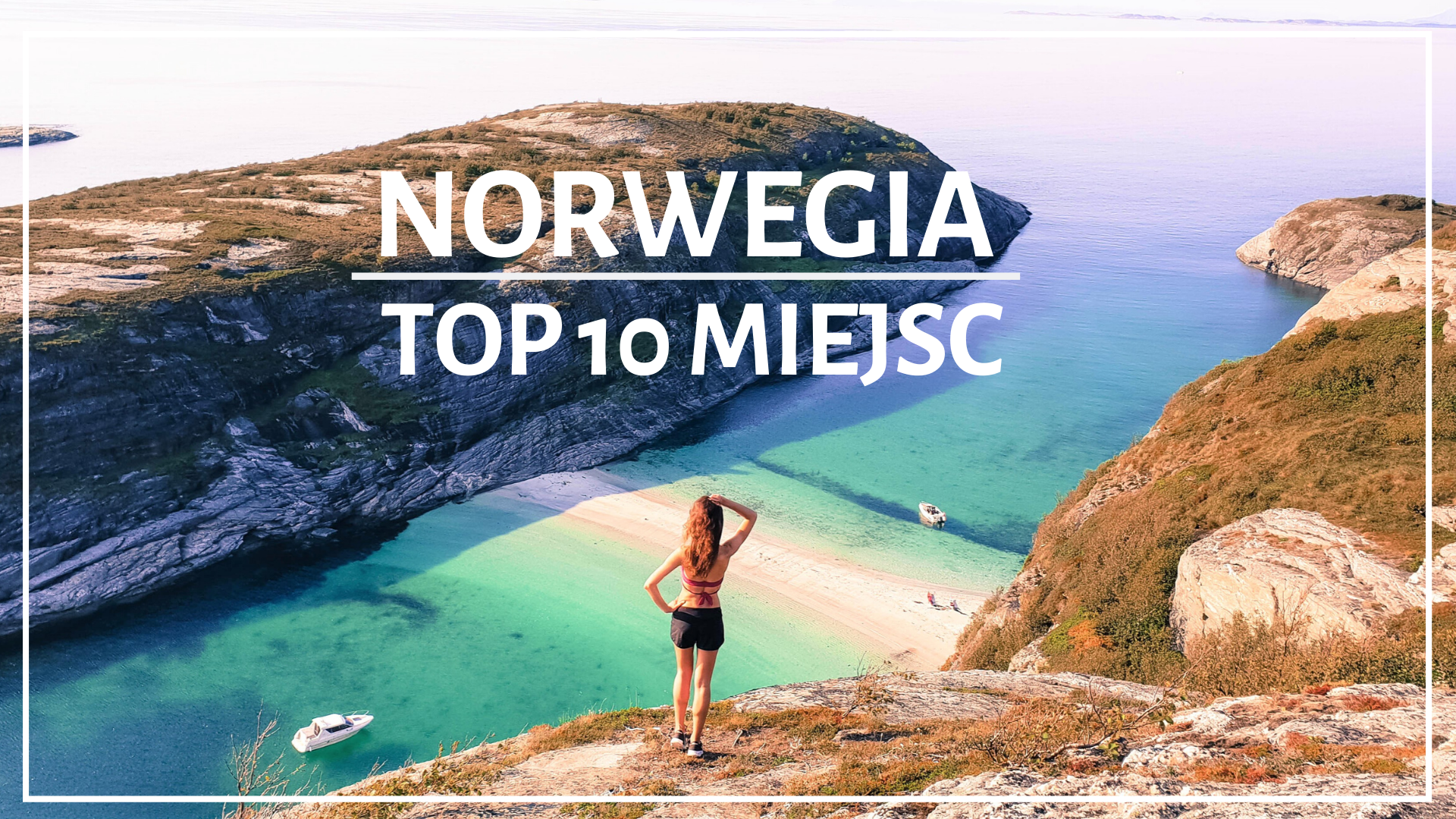 NORWEGIA - TOP 10 miejsc

Blogu top 6